Recently, GALAXIS, with its outstanding overall business performance and strong product strength, has won two domestic authoritative awards, leading the new era of smart logistics with strong momentum.
The two awards highly recognize GALAXIS' outstanding achievements and industry influence from multiple dimensions such as innovation, product strength, and brand power, fully confirming GALAXIS' innovation in the field of smart logistics!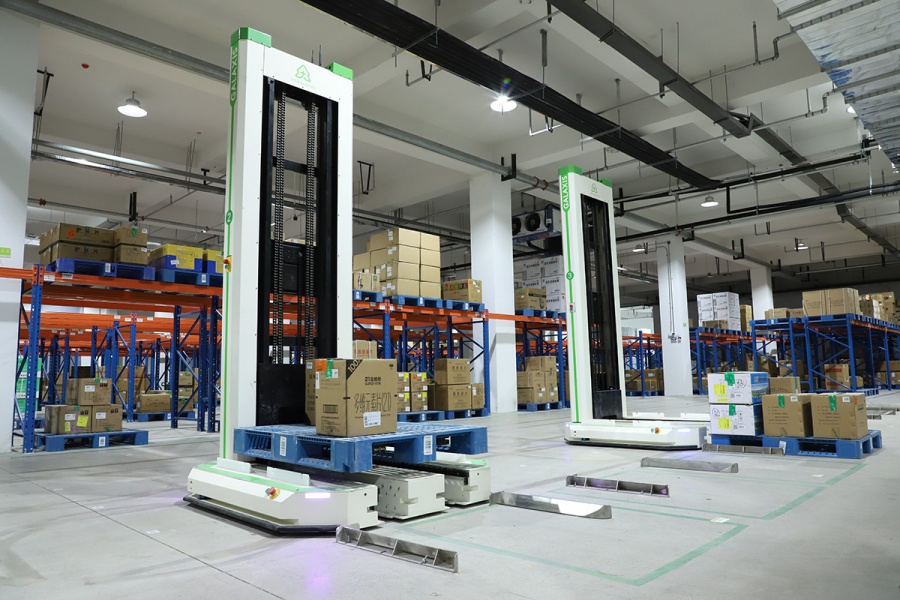 GALAXIS Mobile Robots
Top 30 Mobile Robot Industry
The renowned GALAXIS Mobile Robot Award aims to explore innovative enterprises with strength and potential in the mobile robot field, set industry development benchmarks, and provide support and reference for promoting high-quality development and industrial capital in the entire industry.
With a deep understanding of the industry, GALAXIS has successfully provided nearly 600 flexible logistics robot solutions for leading enterprises in industries such as e-commerce, retail, footwear, pharmaceuticals, 3PL, new energy, automotive, and 3C, promoting the intelligent and flexible transformation and upgrading of logistics and supply chains both domestically and internationally.
China Warehousing and Distribution Association
2023 Green Warehousing and Distribution
Recently, the China Warehousing and Distribution Association announced the "Recommended Catalog of Green Warehousing and Distribution Equipment," and GALAXIS' side-loading mobile robot PTR made the list with its advanced product technology innovation capability, empowering customers with energy-saving, emission reduction, cost reduction, and efficiency improvement!
With the rapid development of the logistics industry and the popularization of the concept of energy conservation and emission reduction, green logistics has become an indispensable choice for sustainable development. GALAXIS closely follows the development of green logistics models and is committed to promoting its development. GALAXIS logistics robots can replace high-energy-consuming logistics equipment, transforming the traditional high-energy-consuming, highly polluting, and labor-intensive logistics industry into a low-energy-consuming, environmentally friendly, and technology-intensive industry.
GALAXIS logistics robots can work autonomously 24/7, reducing human involvement and reducing energy consumption of warehouse equipment such as electricity, lighting, and air conditioning, providing support for customers in various industries to achieve the goal of a "dark factory." With its leading solutions, GALAXIS provides industry customers with the ability to save energy, reduce emissions, lower costs, and improve efficiency, taking practical actions to promote the logistics industry towards a green future.
In the future, GALAXIS will continue to innovate and deepen its industry presence, never forgetting its original intention, forging ahead, constantly imprinting its own achievements, and leading the smart logistics revolution and development!